Dani Guzman, Ex Libris
So far in our series on the current dynamics of academic research, we've examined key priorities for the research office and the effects of COVID-19 on researchers. In part three, we'll be looking at the role of Open Access and how it fits into collaboration between the research office and the library, with a view to the future.
As before, our analysis here is based on a detailed survey commissioned by Ex Libris and carried out by the Alterline research agency. The respondents included hundreds of researchers and research office leaders in the US, the UK and Australia.
Since COVID-19, 18% of researchers say their view of Open Access is now more favorable than before.

Open Access is Popular – and Growing
Among more than 300 researchers surveyed, support for Open Access policies was at 72% before the Covid-19 pandemic broke out. Since then, 18% say their view of Open Access is now more favorable than before. This growing support for making research openly available may be linked to the effects of Covid-19, which has encouraged open and early sharing of findings for the purposes of confronting the threat. This has, in turn, raised the profile and further demonstrated the value of Open Access.
In practice, as of 2020, 61% of researchers were always or often required to publish primary datasets with their research as Open Access resources. 36% said they rarely need to do so.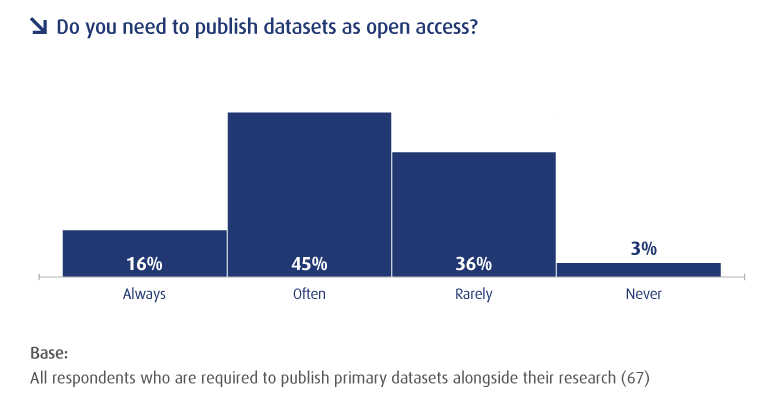 Responsibility for publishing output as Open Access is shared between researchers and other departments in their institution, according to many research office leaders. However, survey respondents from research offices readily noted that making publications available openly is not their prime concern. Only 7% ranked it as one of their office's top three priorities.
Apparently, researchers for the most part do not expect otherwise. As noted in our last blog post, most of them reported receiving help in other core areas they feel the research office should contribute to – primarily finding and applying for funding.
Room for More Research Office and Library Collaboration
Open Access may not be prioritized in research offices, but it is still the largest area in which they collaborate with their institution's library.
Our study showed that 64% of research office staff said open access compliance was among the top three areas of collaboration between the research office and the library. The other two were identifying researcher publications in house (46%) and handling researcher profiles (32%).

These results confirm the library's role in complementing the research office's activities, while indicating opportunities for more strategic alliances that would benefit both the research office and the library. Recognition of this potential is reflected in the fact that 35% of all research office respondents said they would like greater collaboration with the library. Building on current collaborative efforts, for example, the research office may work together with the library to build better systems and processes for identifying publications and updating research profiles.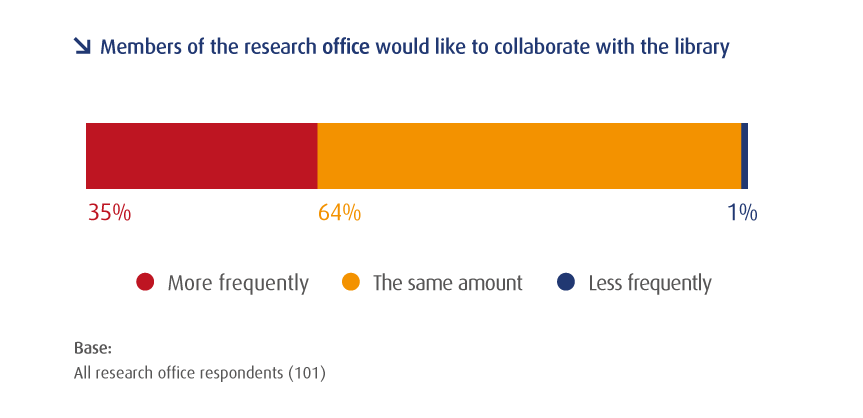 In our next post, we'll look at another area of importance in a changing global environment – measuring the impact of academic research. While citations remain the most popular method in practice, both researchers and research offices agree that better indicators are needed.
For what those indicators are and how the numbers break down, stay tuned for part four or read the full Ex Libris-Alterline study here.
October 6, 2020